Wiadomości
NEXT SHOWTECH 2023
After almost 10 years, showtech is back! For a while the fair was held under a different name and took a short break because of Corona. Now it will continue in 2023 with a new trade fair and conference concept. From 05 to 07 June you can visit the fair as usual. From noon on 07 June and 08 June the international conference will take place.
We look forward to seeing you again at the fair!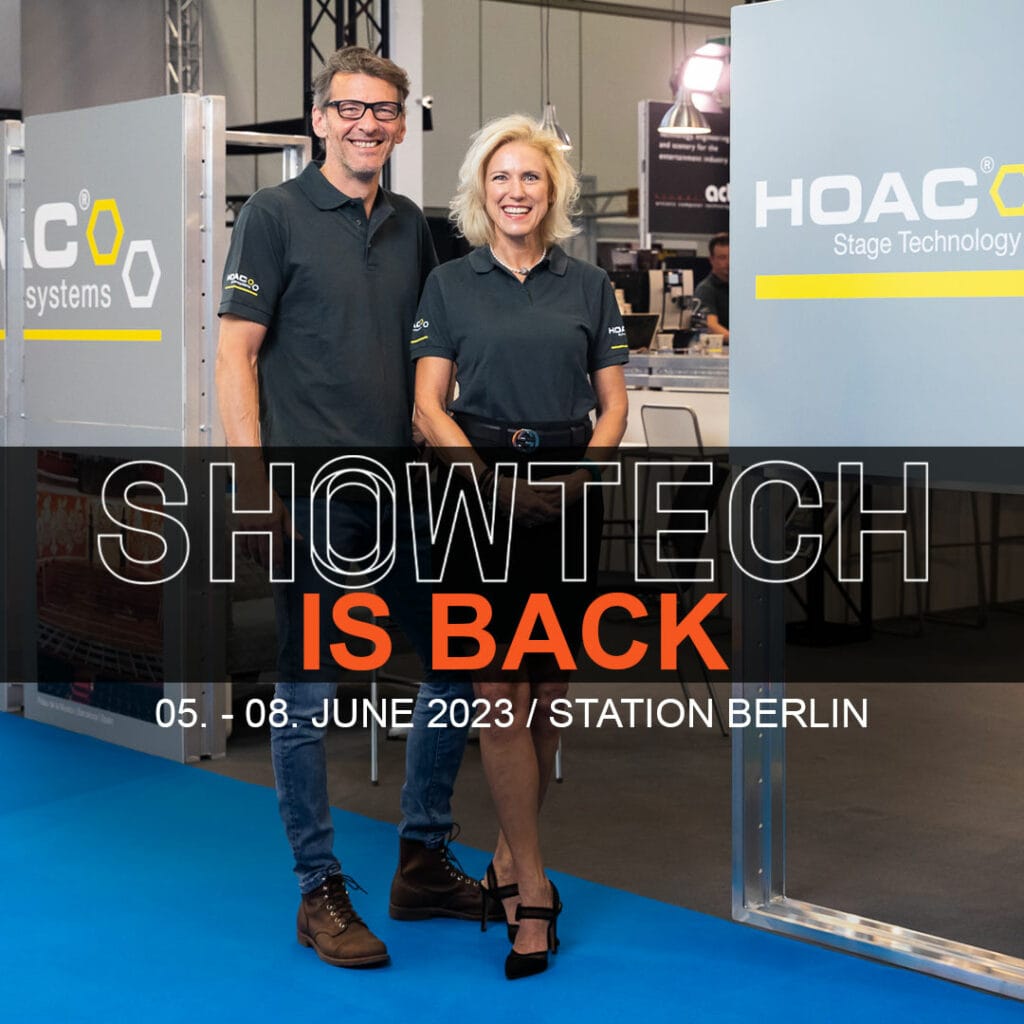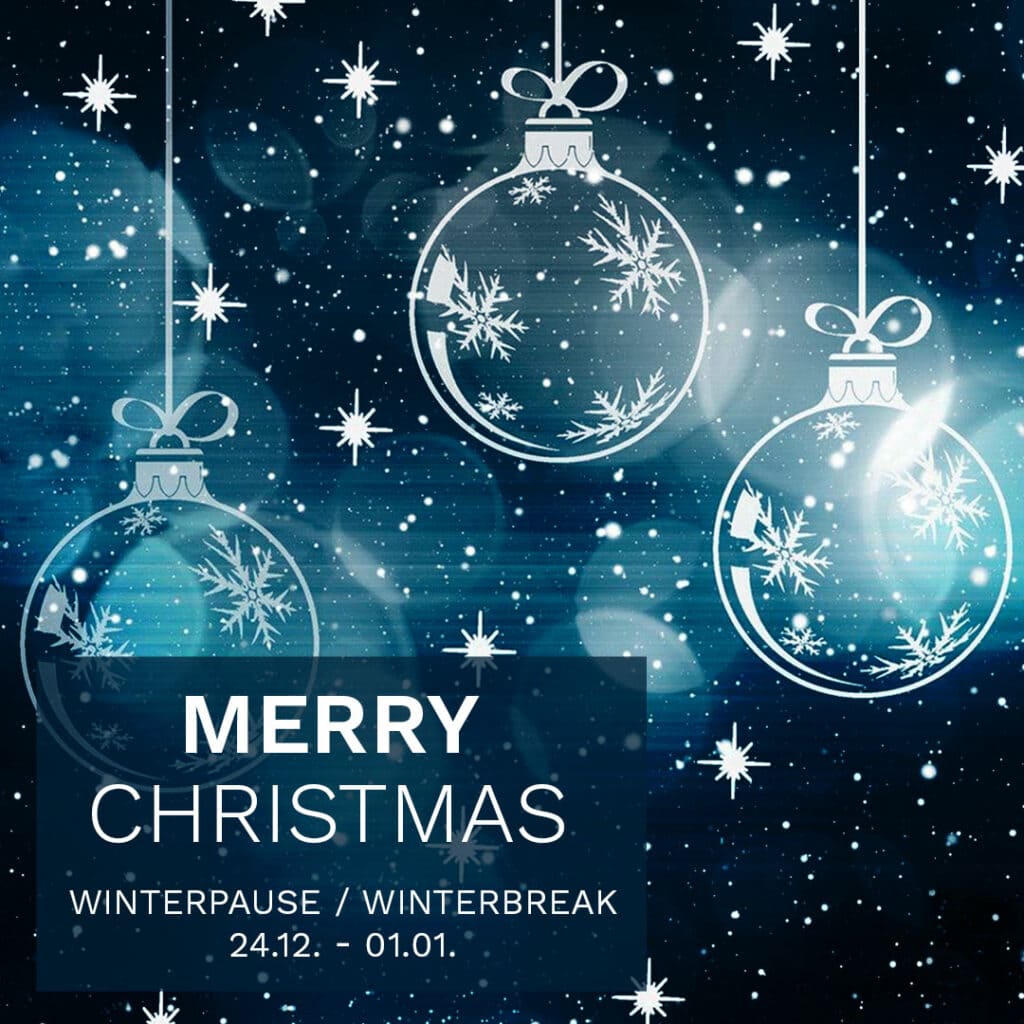 WINTER BREAK
We are on winter holiday from 24 December to 1 January. During this time our office will be closed. From 02.01. we will be available again as usual.
We wish you a Merry Christmas and a Happy New Year!
THE MEET IN VIENNA – A SUCCESS!
After a break due to Corona, the MEET took place again this year in Vienna. It was very nice to see many well-known faces again and to exchange ideas. We are already looking forward to the next fair.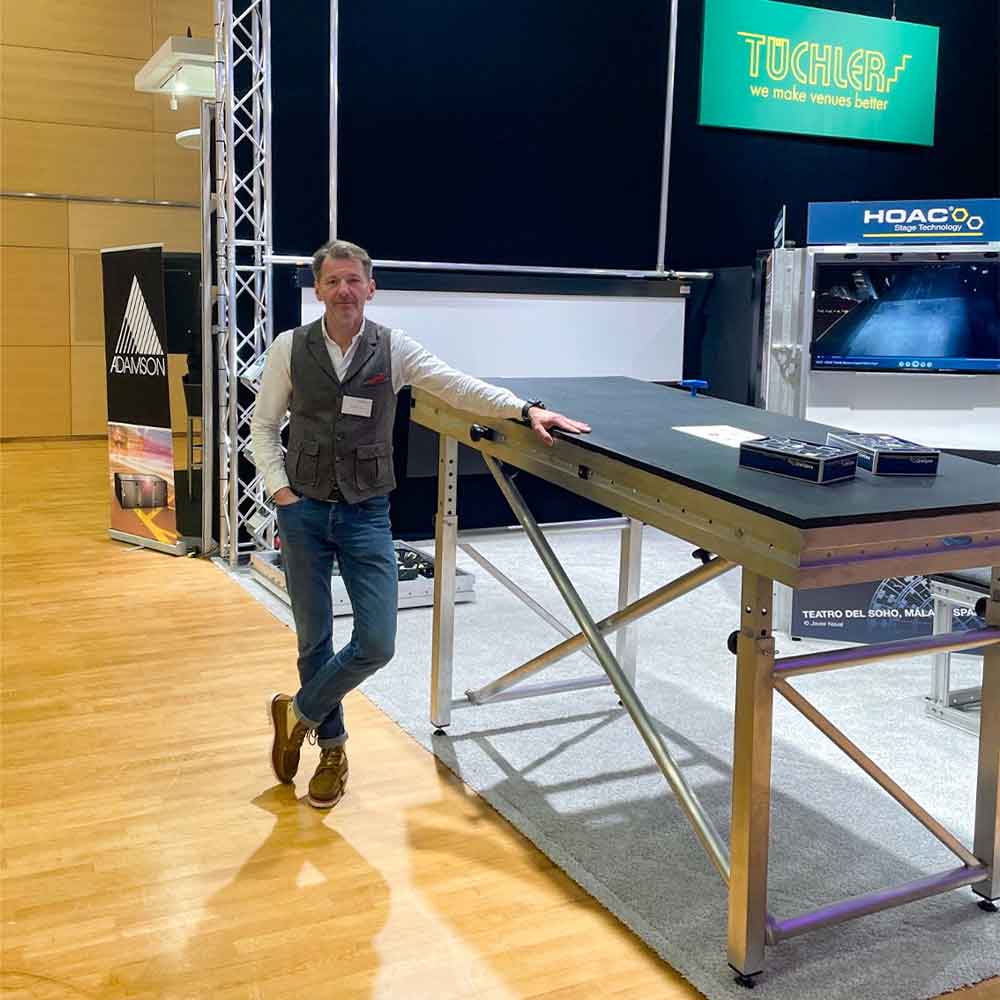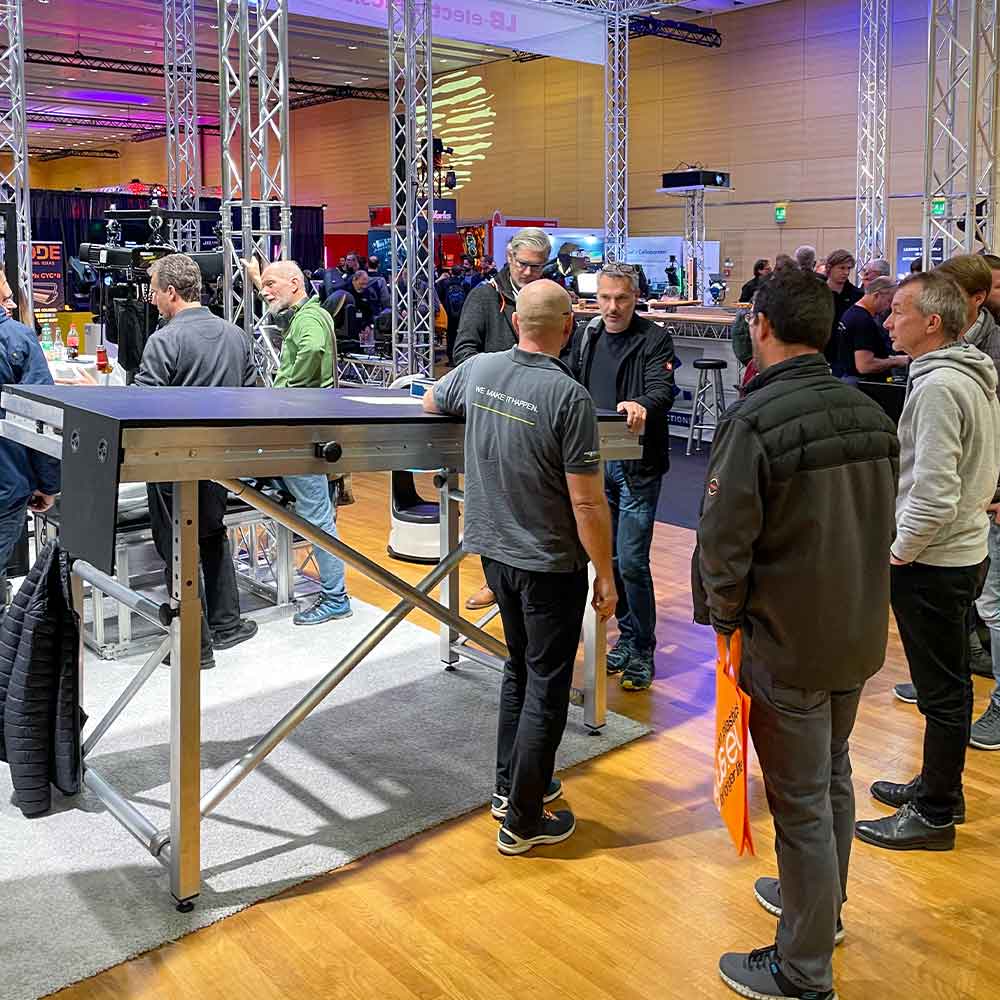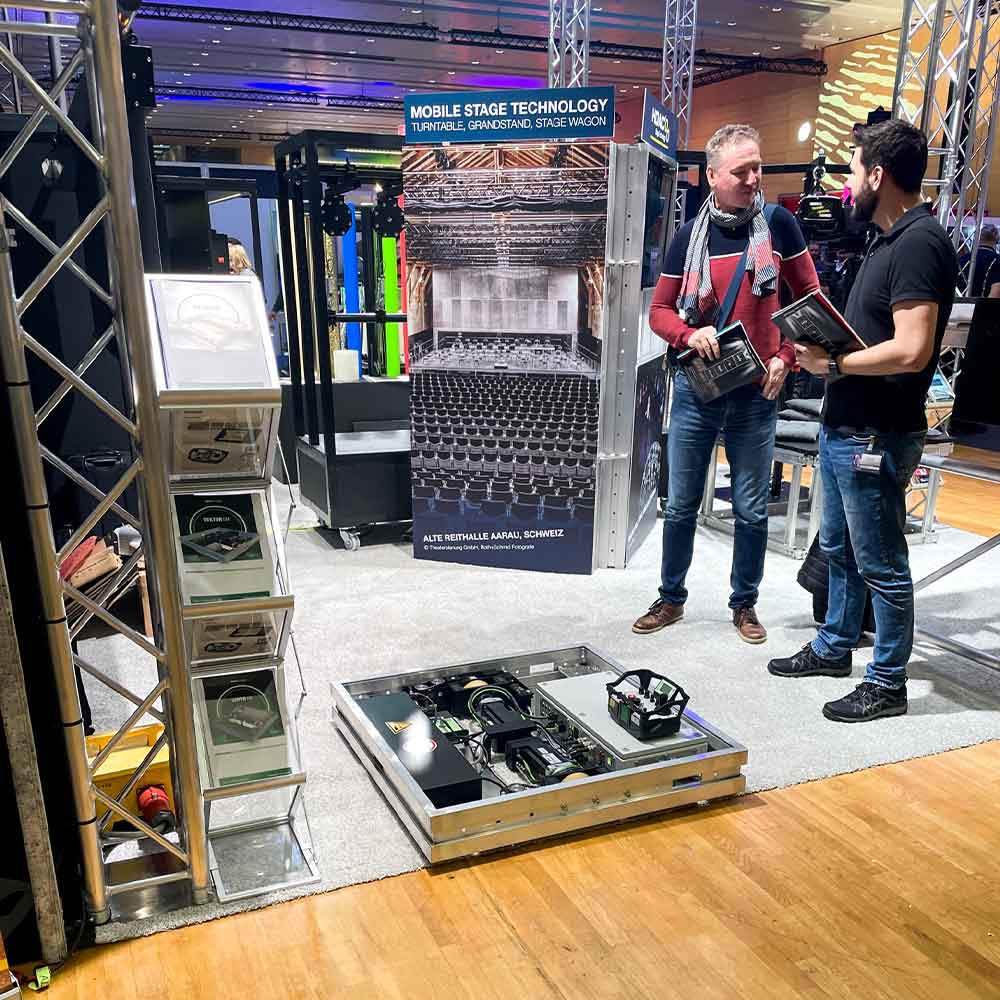 Regional Group Meeting DTHG
On 03.11 the Regional Meeting West took place in the Schauspielhaus Düsseldorf. The regional meetings of the DTHG are both networking meetings and further training events. We are pleased that these important meetings are now taking place in person again and also about the numerous participants.
Visit us at MEET in Vienna
Time for a meeting? We are at MEET in Vienna and look forward to your visit!
Teknik Messen
On 07 – 08.09. we were at the Teknik fairs in Kopenhaben, together with our partner Createx.
Workshops in Polen
Together with our partner Lukas from Stageelements we travelled through Poland and gave workshops on our HOAC frames in several theatres.
Project: Ms Goldberg
We introduce: The theatre ship MS Goldberg
Recently opened, the guests of the theatre ship take their seats on our HOAC® grandstand.
Visit us at stand 38 & 39 in June 2022 at the BTT in Ulm, Germany. We look forward to seeing you!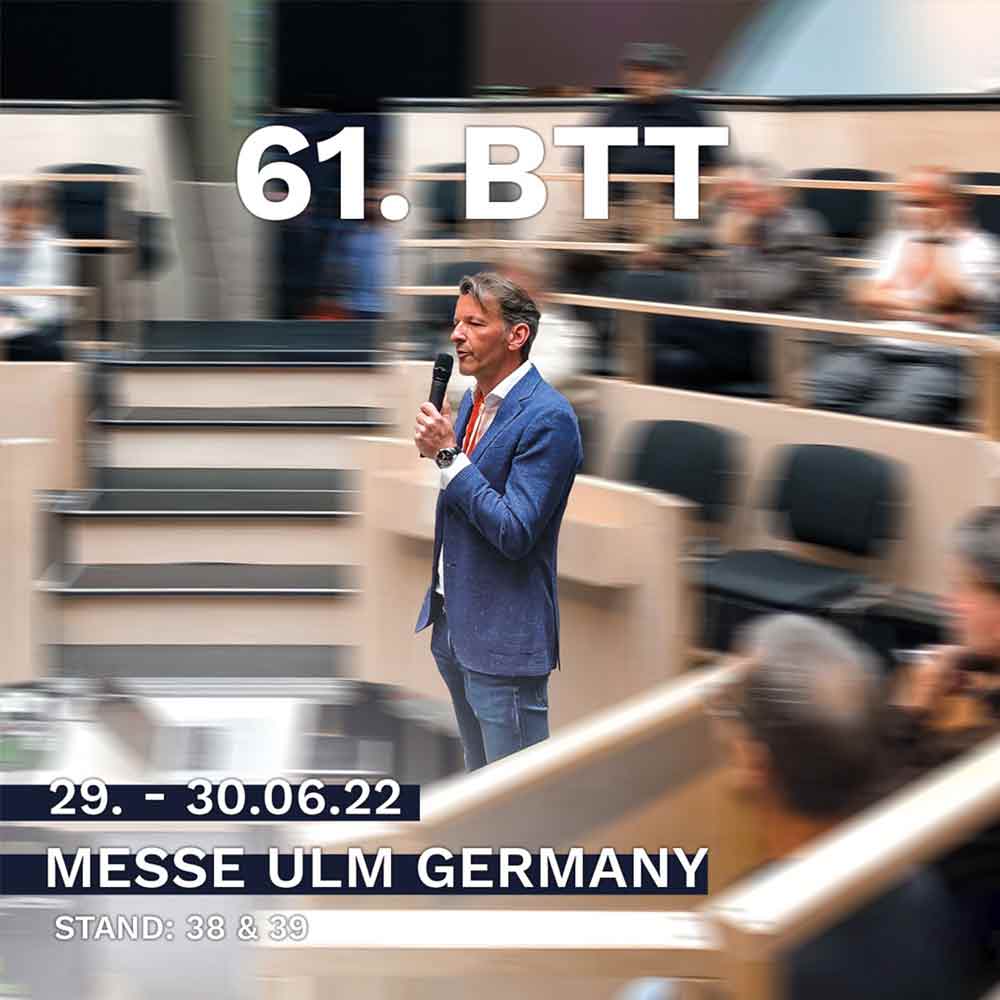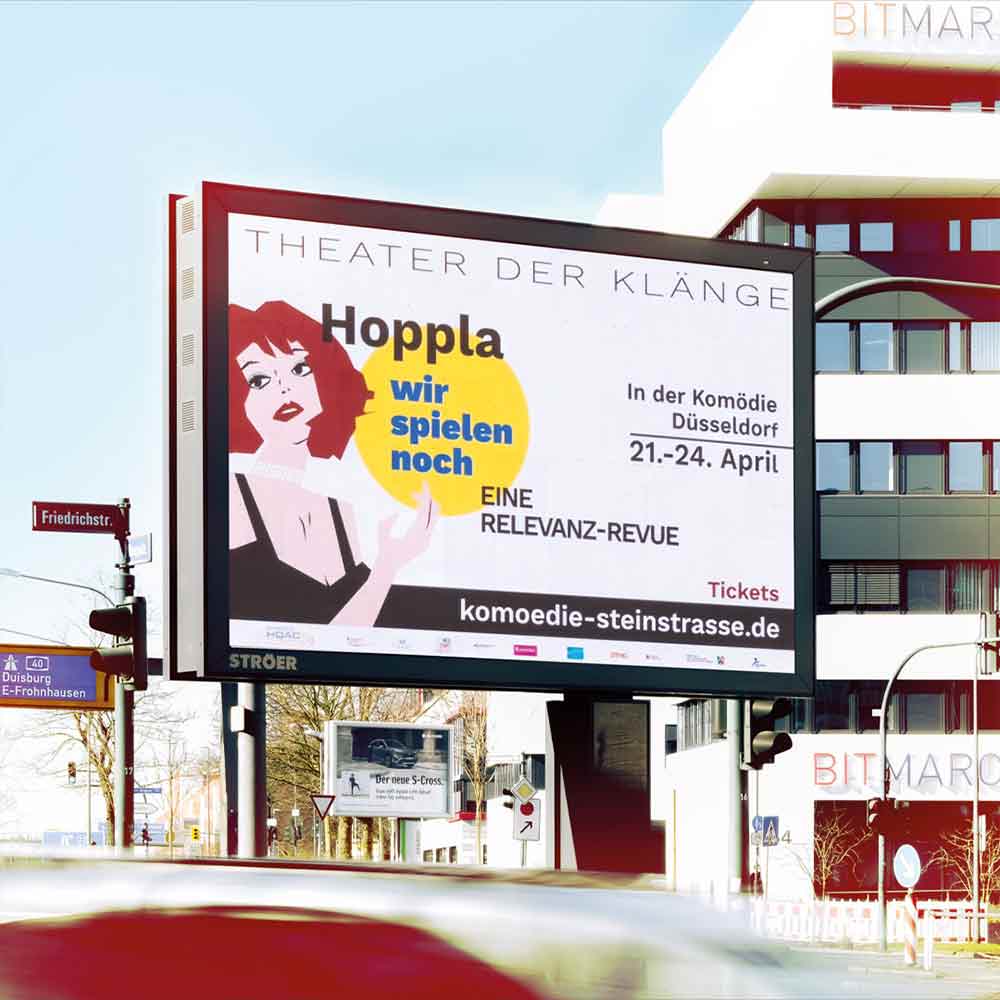 For one year we are sponsoring digital advertising boards for theatres in Essen and the surrounding area. Here is a small foretaste of the current ad.
Work-life balance is important to us, which is why we support our employees.